IMPACT FASHION SHOW
Impact Fashion show and summit is a conference based around impact-driven, environmental-friendly, fair trade brand and experiences all in one place. There are featured discussions, panels and workshops over three consecutive days. Some of the most active influencers involved in human rights, animal rights and sustainability are gathering to network, discuss and impact.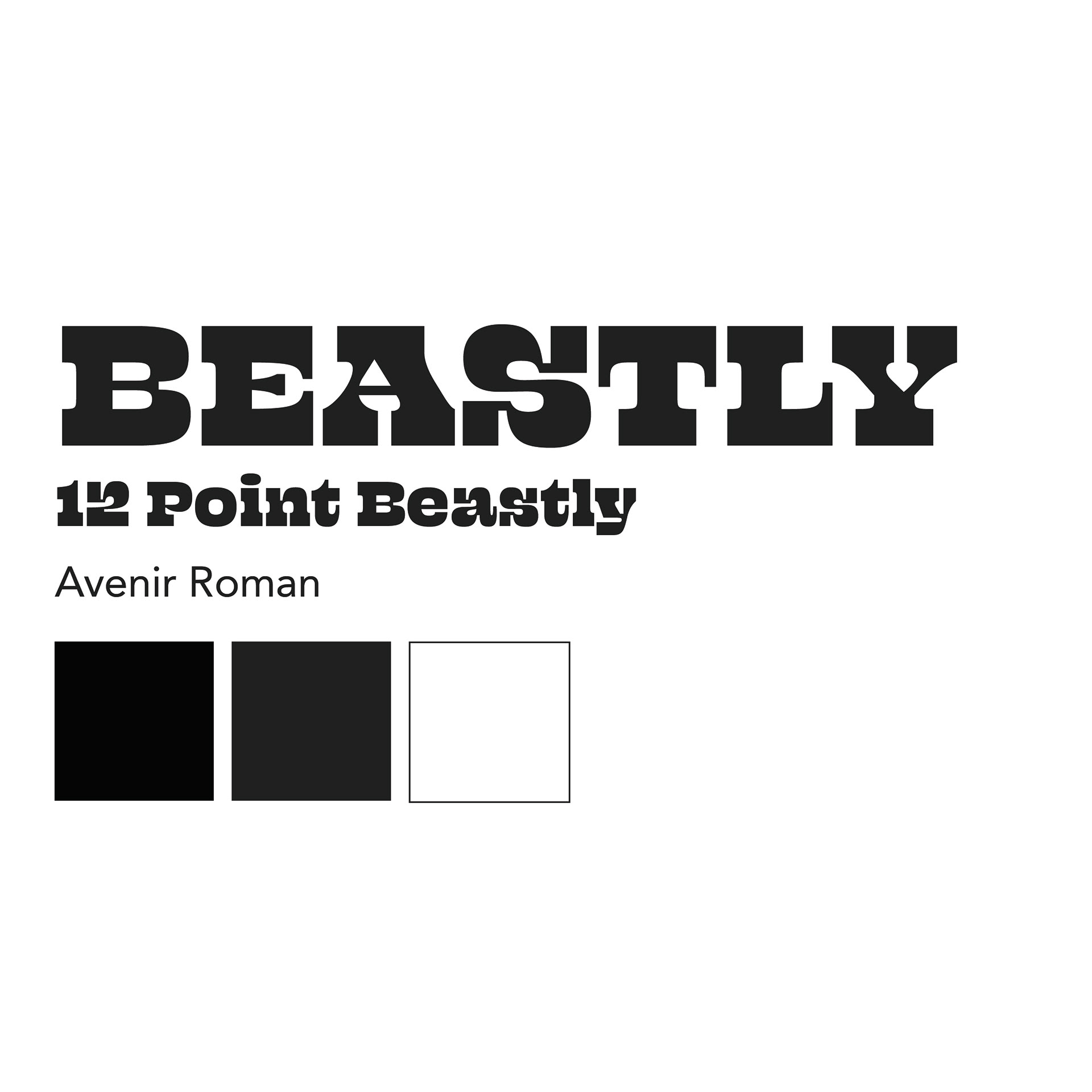 Poster
I chose to use no color palette. The contrast of black and white play into the word  IMPACT. I used the hard edges of the long rectangles to represent the feel of woven fabric. The shapes the white lines and black rectangles create give the poster a very strutted feel.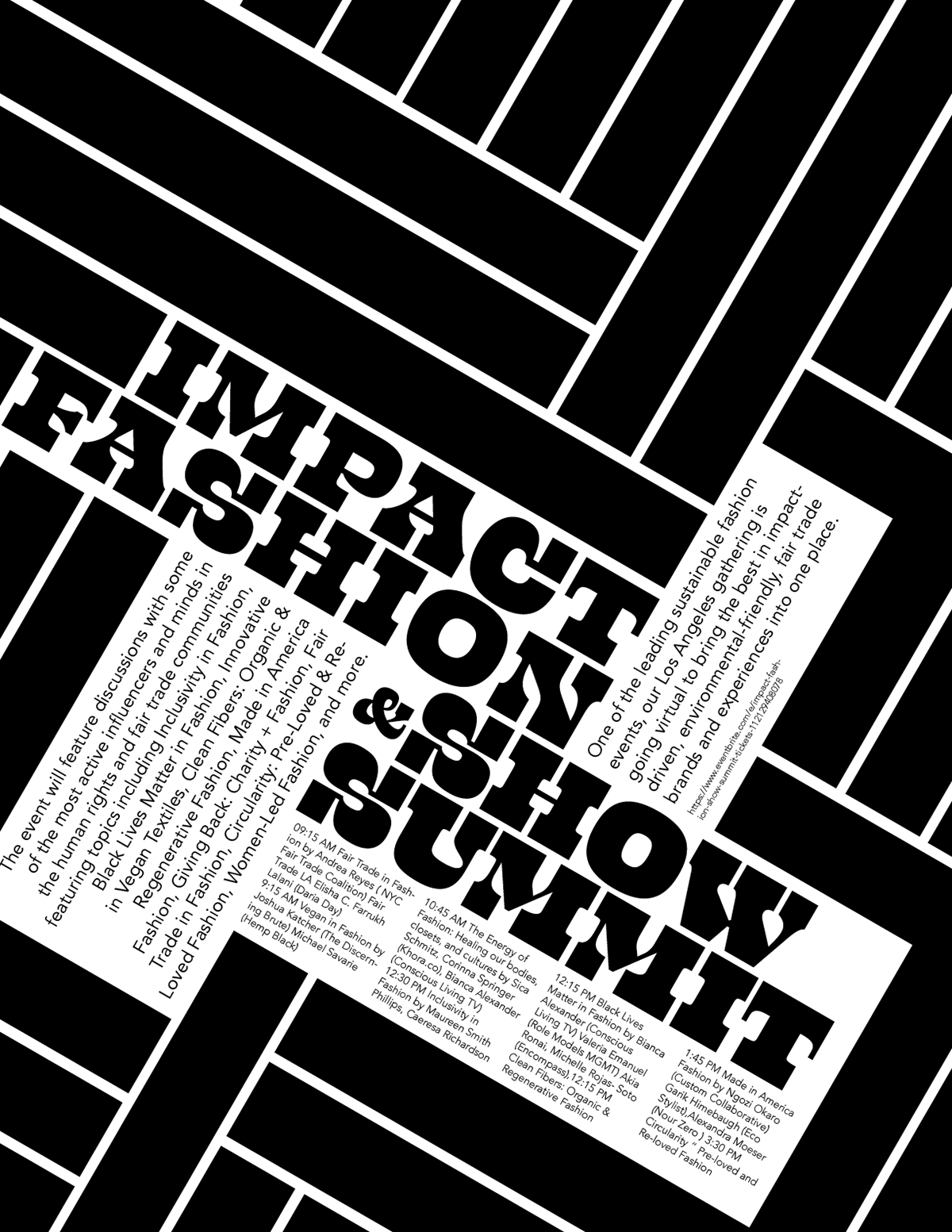 Word Mark 
I created this word mark based off of my poster above. I used Photomosh to create a gif and slice my word mark. I wanted to continue with the the pieces trying to unite as one.